OT017-Boots storage/case/organizer bags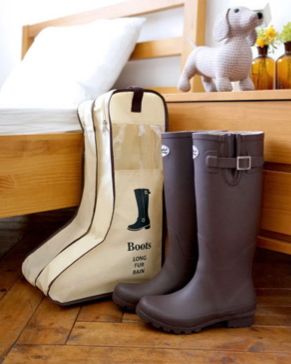 OT017- Shoes and boots organizer bags, its waterproof.
Material: Heavy-duty, waterproof Nonwoven cloth.
This shoe case can hold 1 pair of shoes or boots. This shoe case/bag has a handle on the top.
Large: 24cm x 29cm x 47cm
Small: 24cm x 29cm x 29cm
NOTE: IF AN ITEM IS SOLD OUT (AND/OR BACKORDERS), PLEASE EMAIL US FOR FURTHER INFORMATION.